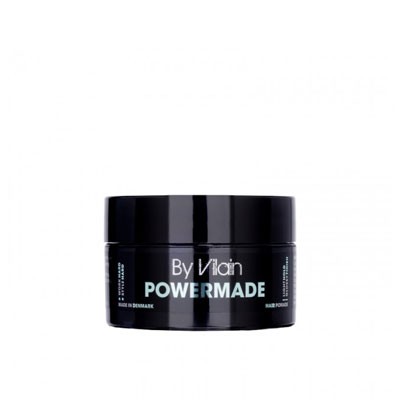 BY VILAIN POWERMADE TRAVEL SIZE
Rp. 120,000
By Vilain POWERMADE s a professional, high performing hair pomade with a light hold and a glossy finish (0.51 fl. oz./15 ml)
By Vilain POWERMADE (0.51 fl. oz./15 ml) is a professional, high performing hair pomade with a glossy finish and a light hold. The silky soft texture of the pomade makes it easy to apply, and will leave your hair with a healthy looking natural glow due to the moisture lock-effect. Powermade will for sure add a new dimension to your daily styling routine.
Glossy shine & light hold
easy to apply
water-soluble (easy to wash out)
non-greasy
flexible hold & re-workability
locks mouisture
Hold
Shine
Water Soluble : Yes
Directions of use :
Soften the desired amount of pomade between your palms before use. Then apply on dry or damp hair and create your look. Use sparingly.