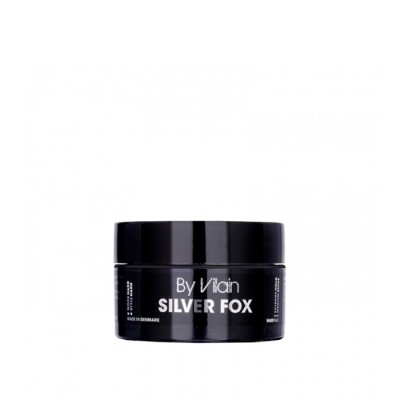 BY VILAIN SILVER FOX TRAVEL SIZE
Rp. 120,000
Styling products that can be used for all types of hair and style. Silver Fox has strong adhesion power and a bit of luster so the hair looks natural. The soft texture of silicone-based quality makes it easy to regulate more hair neat and textured.
By Vilain Silver Fox (0.51 fl. oz./15 ml) is the ultimate professional styling product. This hair wax is perfect if you are going for an extreme hold and a shiny finish. It allows you to create spectacular hairstyles every day because of its unique silicone based formula.
Silver Fox has a soft feel and adds both fullness and texture while still making your hair easy to play with all day. So if you want a natural look with moderate shine (without getting that greasy look and feel), Silver Fox from By Vilain is the perfect choice for you.
Extreme hold & moderate shine
Adds fullness and texture
All day style control
Lets you manipulate your hair into any style
Hold
Shine
Directions of use :
Work the wax through dry hair (preferably dried in position with a blow dryer) and sculpt your hair into any style you wish. If you want extra shine, apply on wet hair and style. Whatever you do, remember that a little goes a long way with this bad boy.