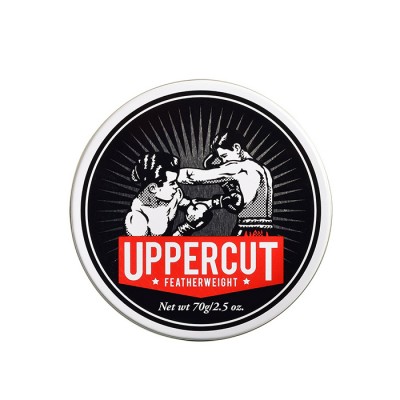 UPPERCUT DELUXE FEATHERWEIGHT
Rp. 270,000
Don't let its name fool you – this product packs a punch.
Uppercut Deluxe Featherweight
Hold - Medium with grip
Finish - Dry, matt look
Style Guide - Perfect for textured or messy styles
Hair Type - Suitable for all hair types of shorter length
Size : 70gr
Water Based
This product is designed for the no-nonsense, everyman kinda guy who likes to change his hairstyle regularly, or just as easily the guy who likes to make sure his look stays sharp all day long.
A favorite amongst our barbers for very good reason.
With plenty of tack for a natural hold, our lightest wax is perfect for messy, textured styles with a dry finish.